This is the 2nd article for 5G Throughput Optimization where it is discussed how BLER target plays an important role in 5G link adaptation. The BLER target is usually around 10% based on specifications but it can be varied depending on the characteristics of the cell. This is explained in detail in this session along with the definition of BLER and its types.
5G Throughput Optimization Basics #2 – BLER Target: Fixed Or Variable?
BLER is Block Error Rate and it is basically the decoding failure rate of Transport Blocks or in simple words, the decoding failure rate of data blocks.
Naturally, higher BLER is bad and lower BLER is better but there are some additional rules that govern the BLER Targets.
The Scheduling uses the IBLER which is the Initial BLER based on the first retransmission instance.
If the user has a small traffic demand and it gets small number of resources then a retransmission overhead is also small
However, if the user has a high traffic demand, then it would get a large number of resources. Thus a retransmission of all those resources will create a much bigger overhead.
The usual BLER Target is around 10%. However, it has been observed that -Users in Good Radio conditions or with high traffic utilization (full buffer) perform better with lower BLER Targets -Users in Poor Radio conditions or with small packets perform better with Higher BLER Targets.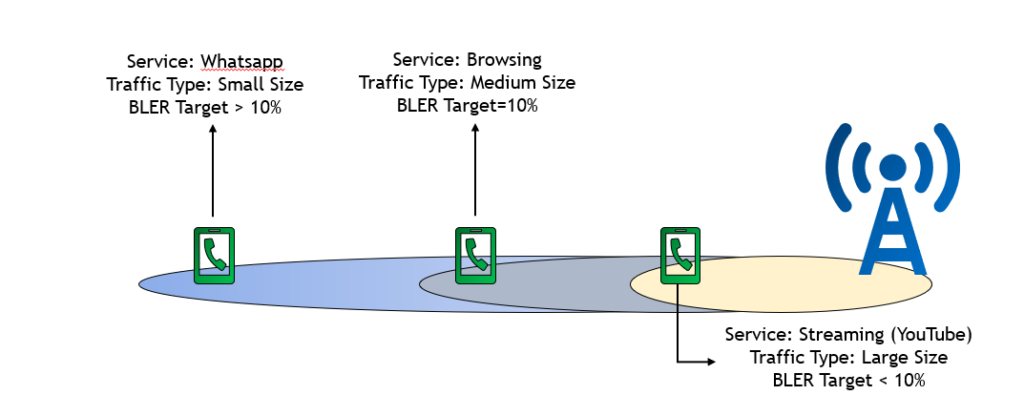 In case you have any queries or want to connect with Ali Khalid, please feel free to drop a comment under t or follow him on LinkedIn
Also, If you liked this article, then please subscribe to our Youtube channel – Our Technology Planet for more exciting stuff and videos.
The following two tabs change content below.
5G NR | VoLTE | LTE-A | Massive MIMO | NB-IoT | NDO Network Specialist at Ericsson, Australia
Ali Khalid is a Senior LTE/VoLTE RNPO, NB-IoT and 5G Solution Architect who has successfully led and delivered a number of projects in different regions across the globe including Pakistan, Bahrain, UAE, Qatar, Oman, KSA, Nigeria, Turkey, Poland and Japan. He is currently working in Strategic Competence Unit (SCU), a highly experienced global team at Ericsson, Australia. In case of any questions or feedback, please feel free to drop a comment below or connect with him on LinkedIn.
Latest posts by Ali Khalid (see all)