Note: This is a guest post by Junaid Ali, E-commerce Entrepreneur. We are thankful to him for writing another brilliant article on our blog.
Future Networks And Network Slicing
It is time to start thinking about almost everything in a different way, time for people to start changing the speed at which they deploy, install or set-up networks and the way you are agile to new services and networking. If you are already doing that, then Network Slicing and 5G should be an interesting topic to discuss.
In the 5G world of today, Network Slicing is one of the most talked about topics. Hence, we need to clarify what network Slicing means. 5G is all about coverage, speed and latency. What network Slicing allows you to do is to provide optimized environments, depending on the service around those three key drivers for technology. It helps to divide the resources of the network, not just bandwidth on the access side, but the firewalls, the resources within the network, and the connectivity. Another thing network Slicing does is to enable every customer, enterprise; the access to a network that seems to be uniquely theirs and a secure private network that is also unique to their customer base as well just as we've seen with few e-commerce firms trying to use woocommerce mix and match and woocommerce mix and match products for encouraging their customers to buy in large quantity.
ZTE Corporations at Its 5G Zenith
ZTE's network innovation and capabilities in the 5G world is phenomenal, and when it comes to 5G mobile internet connectivity, they are devoted to leading the ranks. ZTE has launched its first slice store earlier this year 2019, helping users to leverage on selecting predefined slice templates. In addition, they have gone far as well in setting SLA parameters based on industry characteristics.
Furthermore, industrial users can now automatically deploy and activate network slice to their systems. Hence, even when numbers of users increases with a corresponding decrease in KPI, the system will still automate and adjust its resources available in order to adapt to KPI changes.
In case you don't know, ZTE has already set up and deployed over 400 commercial POC (Proof Of Concept) virtualized network projects around the world as we speak.
Virtualized RAN
Virtual RAN is another big topic to discuss as far as Network slicing is concerned. With VRAN, you can now run other applications side by side. The introduction of VRAN to the markets makes it interesting for users to be able to change their vendor locations overnight, and who says that is not a healthy form of competition? It will shake up the vendor landscape on the back of open interfaces, platforms and ecosystems.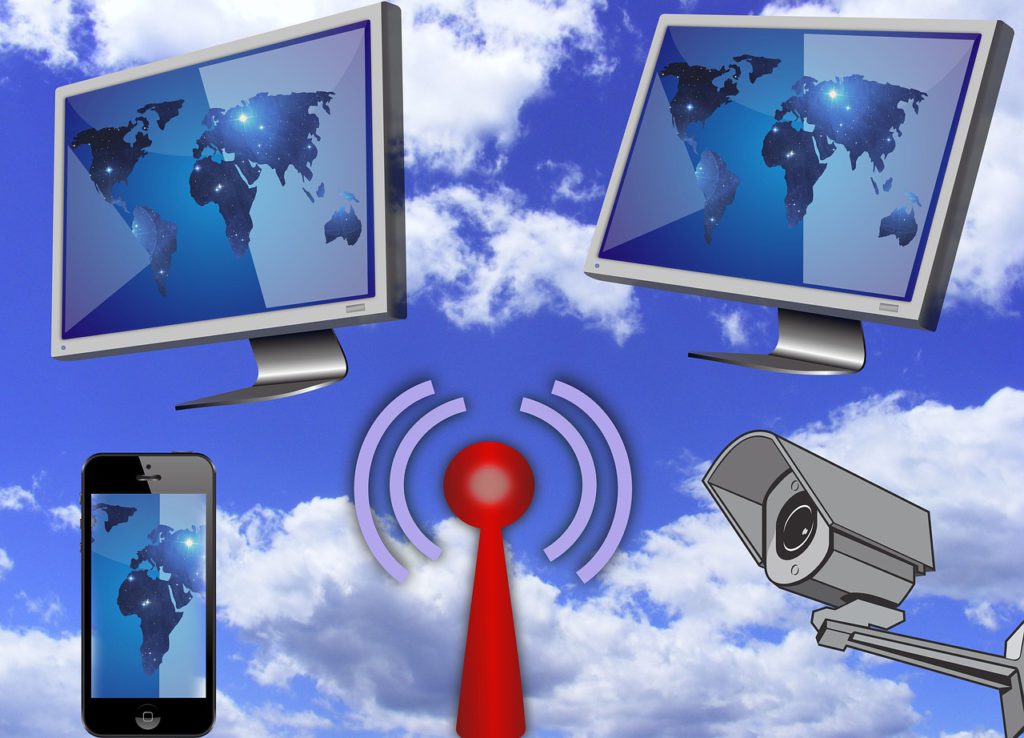 Other Technologies to Look Out For
This year we are already seeing technologies like Wi-Fi 6 and SD Wan (Software-Defined Wide Area Network), leveraging on the platform of network slicing to bring more to wireless networks through increased bandwidth, latency and battery life. 5G, as we all know is already deployed for fixed broadband at the moment, also enterprise is capitalizing on its benefits too, which will in turn make Wi-Fi and 5G to be able to co-exist in uniformity.
One thing is that Wi-Fi 6 does improve density. In addition, organizations don't even need to buy new wireless controllers to implement Wi-Fi 6, you can upgrade the existing controllers because Cisco is ensures that they are impeccably compatible, that is more reason the software are updated on existing wireless controllers in order to access all the benefits of its access points.
Furthermore, Network slicing will bring about a big uptake in digitalization of spaces, digitalizing everything we have in the enterprise, users and pins – so that business owners would be able to make better decisions and outcomes. In addition, there will also be an acceleration of people using Automation, Analytics and insights to drive more outcomes through AI and machine learning.
Conclusion: In the year 2025, the market for network slicing must have grown to a considerable rate, as there seems to be an increasing rate of data traffic on mobile connectivity. A rising adoption to these mobile high-speed network coverage could hence turn out auspicious for the market as it promises to deploy more responsive networking through IoT connected devices, thereby giving both enterprises and private users the flexibility they long desired and most significantly; grant users the availability of breaking the Gigabit per second milestone on their 5G phones, which we've already seen happening.
The following two tabs change content below.
Junaid Ali Qureshi is an e-commerce entrepreneur with a passion for emerging technical marketing and e-commerce development. Some of his current ventures include Progos Tech (an e-commerce development company), Elabelz.com, Titan Tech and Smart Marketing.
Latest posts by Junaid Ali (see all)