Before jumping onto the best 32 inch LED TV, I would like to share some important points that you should take care of while buying a new 32 inch TV.
Screen Resolution:
Since it is a 32 inch TV, you are not going to get 4K resolution therefore. So, don't expect that unless until you are looking for expensive models but nevertheless, 32 inch LEDs still offer HD resolution.
Refresh Rate:
Refresh rate is measured in hertz and it is actually the screen refresh frequency. The faster refresh rate is better than a slower refresh rate.
For example, if you are watching a soccer match, the faster refresh rate would produce better performance for fast moving objects.
Smart TV:
The advantage of buying a small TV such as 32 inch is that it comes with all Smart TV features including Wi-Fi and other functions that any other larger screens possess.
Contrast Levels: 
For 32 inch LED TVs, you should not be sitting closer to the screen than normal or else you are going to notice problems. The difference between whites and blacks should be as clear as possible.
Contrast is measured in a ratio and a measurement of 3000:1 or higher is a good performance level.
1080p HD: 
Because of smaller screen size of 32 inch LED TV, you might not observe any noticeable difference between 720p and 1080p HD resolution.
For the same reason, 720p HD 32 inch TVs are also equally attractive when compared with 1080p HD screens. Some 720p HD TVs are also able to upscale to simulate 1080p among which TCL models are quite popular.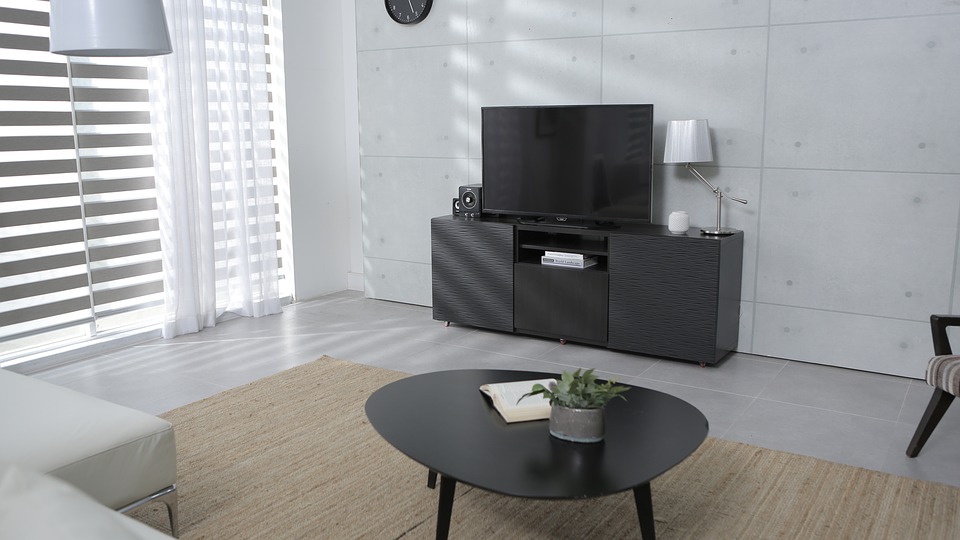 Samsung UE32K5500 32-Inch 1080p Full HD Smart TV:
In my humble opinion, the best 32 inch LED TV 1080p is the Samsung UE32K5500.
It is a wonderful smart TV that comes with a fashionable stand and is probably the prettiest 32 inch TV Samsung has come up with.
Specifications:
Connectivity – USB, Bluetooth, Wi-Fi
Display Technology – LED
Weight – 6.05 kg
Dimensions – 73 x 21 x 49 cm
Model – 2016
Smart TV – Yes / Internet
It has got Quad Core processing that enables fast multitasking and enhanced performance. To connect to the TV, it has built-in bluetooth, 3 x HDMI and 2 x USB ports wherein you can plug any storage device and instantly enjoy movies, photos or music. Not to forget, it is an excellent choice for movies because of its clear picture and great audio quality.
The Samsung UE32K5500 is 1080p, Full HD and has a refresh rate of 50 hertz. Like any other Samsung smart TV, when you switch it on, it will show you different shortcuts to popular sites including Netflix, YouTube, BBC iPlayer, My5 and the Appstore.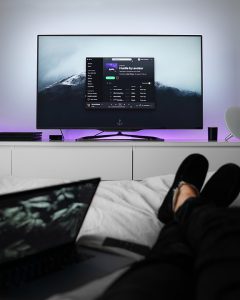 One of the main thing that I normally use is YouTube because you have got a wonderful layout for YouTube and the software is very much optimized for specifications.
Other than this, you can also connect to HDMI or USB ports. I connect my external HD and really enjoy myself watching movies on the HD screen.
Network Settings:
When you first switch on your TV, you will have to set it up for Wi-Fi and get it connected to your router. This can be done by going into Network settings and selecting your Wi-Fi network.
Similarly, Bluetooth connection also needs to be connected under Bluetooth Audio settings.
Apps Store:
If you go to My Apps, you can find several pre-installed apps over there. Basically the Apps Store give you different tabs namely My Apps, Whats New, Most Popular Video, Lifestyle and Entertainment wherein you browse through a number of already set up links.
Samsung UE32K5500 Smart TV Review:
The following video shows a comprehensive review of Samsung UE32K5500 Full HD Smart TV which will help you get an even better idea about this brilliant product.
Conclusion:
Although there are a few things that can be a concern while buying the Samsung UE32K5500 such as the default back light is set a little bit higher or laggy applications at times, but overall it is an awesome option and highly recommended if you are looking for a 32 inch HD TV.
The following two tabs change content below.
IP MPLS & Enterprise Core Network Engineer, CCIE# 52939
Haider Khalid is an IP MPLS & Enterprise Core Network Engineer (CCIE# 52939) who has worked with several ISPs & Telecom operators in Pakistan, Middle East and the UK. He is always keen to learn new technologies and likes to share them with his peers and other people. In case of any questions or feedback, please feel free to drop a comment below or connect with him on LinkedIn.
Latest posts by Haider Khalid (see all)