Note: This is a guest post by Krishna Reddy and we are thankful to him for sharing his technical insight into 5G networks.
Your Next Big Upgrade with 5G:
The first wave of 5G has just arrived on April 3, Verizon started selling the world's first 5G phone, the Moto Z3 with its attached Moto Mod. AT&T, in the meantime, has been running trials of a 5G hotspot with businesses in 19 cities, getting ready for broader commercial availability later this spring.
When the global marketplace is 5G-ready, it will have an influence not only on telecom but all over the customers, mobile companies, network device manufacturer, network device suppliers, besides mass media companies, as it will carry about the union of cloud computing, artificial intelligence.

The 5G technology is still a few years from being confirmed; however wireless business visionaries are already portraying a picture of what new capabilities 5G will provide to the various technology company.

This vision sounds tempting, but it's still very unclear how today 4G networks will transform into tomorrow's 5G vision and for this still test are going on. Hence, so many businesses are investing in R&D to work on 5G progress. In fact, one of the research group- Research and Markets forecasts that 5G investments will account for nearly $5 billion by 2020.
5G is an investment for the coming decade, and in previous cellular transitions, we've seen most of the huge changes happening ages after the first announcement. For example, let's take 4G, the first 4G phones in America appeared in 2010. However, 4G applications that changed our world now didn't appear until later; it took time to scale up all over the world. Similar is the case with 5G. Snapchat came in 2012, and Uber became famous in 2013. Video calls over LTE networks also became popular in the US around 2013.
Hence, with above facts and figures we see the future plan as well, while we're getting a little bit of 5G at the moment, you should anticipate the big 5G applications to bloom around 2021 or 2022. Until then, things are going to be puzzling as wireless carriers jockey for consumers and mind share.
5G positions for fifth-generation mobile wireless and the early concept for it were set at the end of 2017. However, this doesn't mean that all 5G will function the same-or that we even know what uses 5G will support. Responsiveness of 5G will fluctuate with limited coverage.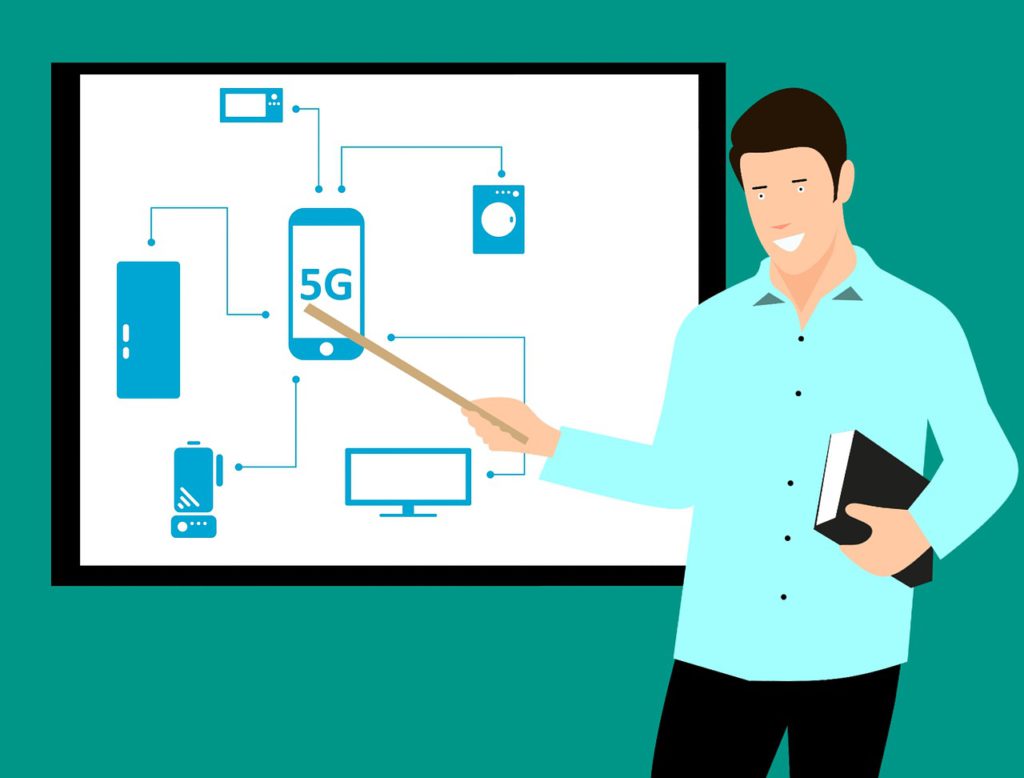 How 5G functions
Similar to other mobile networks, 5G systems use a system of cell sites that split their territory into different sectors and direct encoded data with the help of radio waves. Each cell site should be linked to a network backbone, whether through a wired or wireless network connection.
Usually, 5G networks make use of encoding known as OFDM, which is identical to the encoding that 4G LTE practices. The environmental interface will be planned for much lower latency and maximum flexibility than LTE.
The novel system is also planned to function on much bigger channels than 4G, to carry greater speeds. While most 4G channels are 20MHz, fixed together into up to 160MHz at a time, 5G channels can be up to 100MHz, with Verizon using as much as 800MHz at a time. That's a much broader way, but it also requires clear blocks of frequencies than were available for 4G.
Well, 5G networks are much smarter than previous systems. However, even with existing macro cells, a study from Qualcomm says 5G will be capable of boosting ability by four times over existing systems by leveraging wider bandwidths and cutting-edge antenna technologies.
Business implications
The objective is to have higher speeds than before, and far higher capacity, at far lower latency than 4G. The set bodies involved are aiming at a higher speed.
At existing business, virtualization of the network will play an essential role in laying the foundation for 5G. Operators are required to leverage software-defined networking (SDN) to make a network topology that includes various hierarchies. The different hierarchies will contain RAN radios of different capacity. Perhaps, the biggest unknown factor about 5G is how the business has planned to capitalize on it. Companies will not be able to keep charging customers for fast data transmission. Instead, they are already studying new business simulations that will let them regain their invested funds from their respective partners. E.g., your business partners may provide visual content that customer wants to watch on their any wireless devices and the other is automobile wireless connectivity for emergency help. They want to distinguish their newest vehicles from the competition by distributing automobile diagnostic information over the high-speed 5G system network. [1]
We need to gear up so as to match up with the business needs for better productivity and profitability.
References:
[1]. https://www.fieldengineer.com/blogs/mwc-5g-fernando-alonso-speed
The following two tabs change content below.
Krishna Reddy
Staff Author at FieldEngineer.com
Krishna Reddy is a Staff Author at FieldEngineer.com, a Marketplace for On-Demand telecom workforce, ranging from field engineers to high-level network engineers, project managers and Network Architects in 162 countries. He is a Computer Science Graduate. Krishna understands the ongoing technology trends and keeps himself updated in the technology industry.
Latest posts by Krishna Reddy (see all)