Note: "How I Cracked My CISSP? CISSP Exam Preparation Guide" is another guest post by Ahmed Zeeshan, HCIE #11848 | PMP | CISSP #1463451 | ISO27001. Many thanks to him for contributing to our blog and sharing his experience on how to ace the CISSP exam 🙂
In case you have any queries or would like to connect with Ahmed, you can drop him a message on his LinkedIn.
How I Cracked My CISSP? CISSP Exam Preparation Guide
CISSP Exam Preparation Guide
CISSP is considered as the gold standard for Information security.
It is the most prestigious certification in information security domain.
It is considered as one of the toughest certification and that's' reason that the passing percentage is less than 50%.
CISSP Domains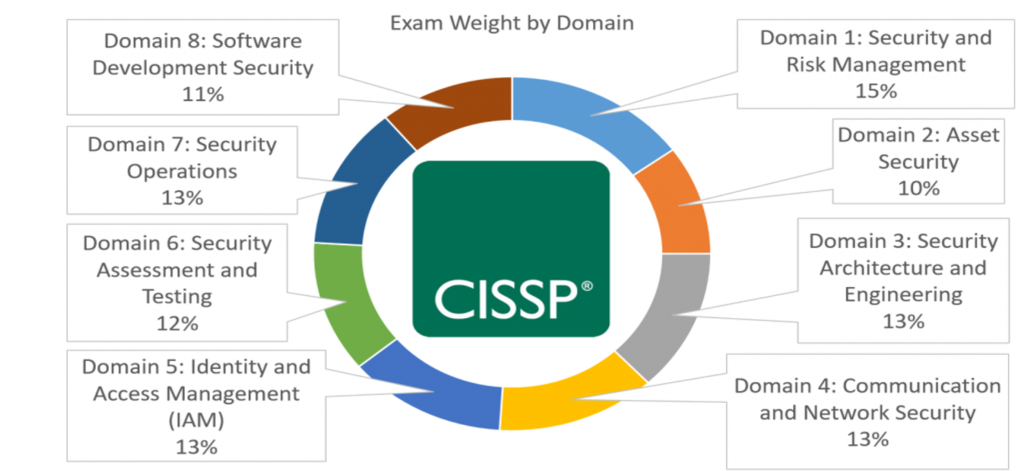 CISSP Exam Details
Minimum 125 Questions
Maximum 175 Questions
Exam Duration: 4 hours
Passing Marks: 700/1000
CISSP Recommended Books
1 – ISC² Cissp Certified Information Systems Security Professional Official Study Guide, 9th Edition (Mike Chapple)
2 – All in One CISSP Exam guide ,9th Edition (Shon  Haris and Fernando Maymi)
Lastly, make sure you have a good sleep before the exam. Read all questions carefully and read them 2-3 times. Be confident and try to give your best. Wish you all the best 🙂
If this has been helpful, then please also subscribe to our Youtube channel – Our Technology Planet for more exciting stuff and videos.
The following two tabs change content below.
Ahmed Zeeshan
Senior IP MPLS B2B Provisioning Engineer
Ahmed Zeeshan (HCIE# 11848) is a senior IP MPLS and Hybrid Multi-Cloud expert who has got several Huawei, Cisco, Juniper and Amazon certifications under his belt. He is highly experienced and has worked with top ISPs and Telecom operators in Pakistan and Oman. Ahmed likes to share his knowledge and experience in order to assist people with technical issues and difficulties. In case of any questions or feedback, please drop a comment below or connect with him on LinkedIn.
Latest posts by Ahmed Zeeshan (see all)